Q. Which internet connection is right for you?
A. The best internet you can afford!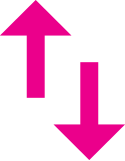 Internet that means business
Your connectivity and choice of Internet Service Provider is important. It could determine how successful your business will be not only now but also in the future. Each ISP is different and distinguishing between them can be a headache for those not sure on what to look for.
To help you through this minefield. We have put together a quick guide on what to consider when choosing your next connectivity platform, please read the guidelines below.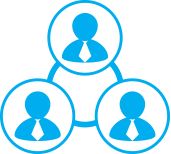 Understanding your requirements
Before setting out you should have a firm understanding of not only what your requirements are today, but also what your likely requirements are going to be in the next 3 years. Are you migrating to the cloud for a hosted desktop? Will you be using an online software service such as Salesforce.com, Microsoft Office 365, Sage etc…  Are you planning on using Video Conferencing or VoIP? All these will have an impact on the type of connection that you require. Typically a business's IT requirements can be broken down into the following categories. Each of these categories requires a different connection to function correctly.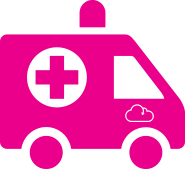 Mission Critical Applications
Businesses that depend on their connectivity in order to operate often find that service reliability, resilient connections and service level agreements take precedence over cost. Leased lines and wireless connections offer guaranteed synchronous bandwidth and service level agreements (SLA).  The SLA's guarantee the availability of the service and rapid fix times should the main circuit fail. These type of connections usually come with a standard broadband connection to add a further level of resilience.
1:1 contention ratio
99.9% SLA
Nationwide Availability
3 Month Initial Contract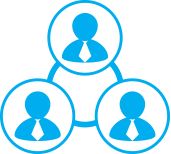 VOIP / IP Telephony / Video Conferencing
The bandwidth sensitive nature of these 'real-time communication' services means that they require a consistent connection with the highest of performance. It is also important that the upload speed can handle the stresses that this type of media puts on the connection. Whilst these services alone may not justify the need for a dedicated leased line, you will require a connection that offers a consistent guaranteed speed. Ethernet over Frist Mile (EFM) offers an uncontended connection with synchronous bandwidth at a lower price point than a leased line. Alternatively, you may wish to consider a FTTC or an ADSL connection with Quality of Service (QoS) policies applied to prioritize VoIP / Video traffic.
1:1 contention ratio
99.9% SLA
Nationwide Availability
3 Month Initial Contract
The cloud is enabling a new approach to IT by making new systems and applications more accessible than ever. Your business can use the cloud to become more agile, more cost efficient and more progressive.  With simplified adoption and management of new technologies this is a great option.
Flexibility. Access systems and applications when and where you need them and scale their usage to meet seasonal requirements and business growth.
Cost control. Bring predictability and cost control into IT and access many of the applications you need on a pay-as-you-go basis.
With more and more businesses relying on the cloud to provide backup solutions, an enterprise-class email, CRM systems, hosted desktops and servers it has become even more important to have a resilient data connection. Ask yourself the question, how long are we prepared to be offline for? If the answer to this is "we can't". Perhaps then you should consider installing a secondary connection with automatic failover in the event of your primary connection failing.
1:1 contention ratio
99.9% SLA
Nationwide Availability
3 Month Initial Contract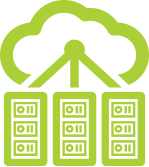 For organizations who operate across multiple sites, Multi-Protocol Label Switching (MPLS) is an effective method for consolidating entire networks into one single entity. By hosting company databases as part of a MPLS solution, businesses do not need to have their entire network hosted at a single location. The flexibility afforded by the variety of access mediums means that you are also able to choose from the appropriate connection to suit each individual site or user from a cost and bandwidth perspective without the need for complicated VPN's.
1:1 contention ratio
99.9% SLA
Nationwide Availability
3 Month Initial Contract

For businesses that depend upon the internet only for basic web browsing and the use of your email system, it is unlikely that you will need anything more than a traditional broadband package. With the choice between ADSL & FTTC, you will find everything you are looking for with either of these services.
1:1 contention ratio
99.9% SLA
Nationwide Availability
3 Month Initial Contract